Capacity Building Division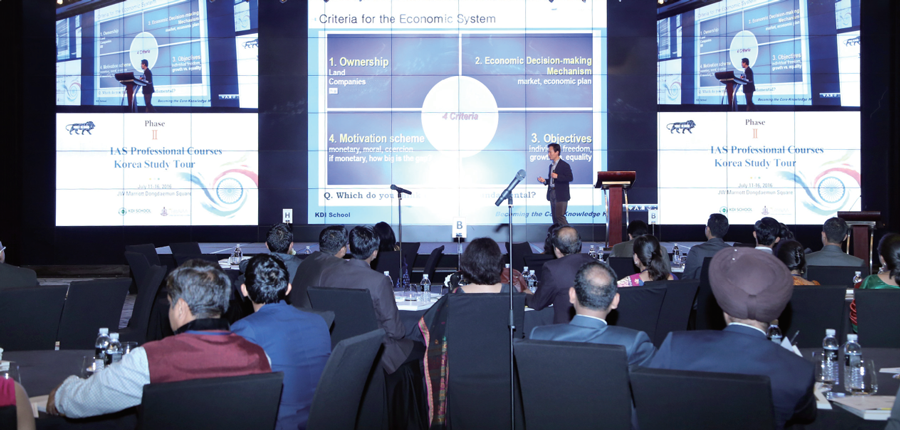 This Division carries out carefully tailored short-term training programs for partner countries and government officers in Korea that are designed to enhance the participants' ability to analyze socio-economic policy issues by expanding their policy-making perspectives. Thematic program topics include Korea's development experiences in various policy sectors, including but not limited to economic development policy, infrastructure policy, public-private-partnerships, human resources development, education, ICT, e-government, and anti-corruption. Programs vary in length and content, depending on the needs of the partner countries, but can include blended learning methodologies including e-learning, action plan learning, or project-based learning programs.
These programs are intended to support partner countries and government officials in developing countries by strengthening their professional capacity on policy issues through knowledge sharing and action plan learning. The Division has experience working with partner institutions from a wide range of countries, including Bangladesh, India, Saudi Arabia, Sri Lanka, Thailand, Philippines and Uzbekistan, among others.
KOICA Programs
Through its partnership with the Korea International Cooperation Agency (KOICA), the Capacity Building Division operates numerous capacity building programs for selected partner countries. These programs are multi-year commitments and designed to meet the learning needs in the policy priority areas of partner countries. Current and previous partner countries include Indonesia, Kenya, Morocco, Nepal, Mongolia and Vietnam, among others.
The Capacity Building Division can build tailor-made programs using the below tools and topics to meet the learning objectives of the participants and their varying levels of expertise.
Pre-Learning
E-Learning content
Virtual classroom
Videoconference
Reading material
Training Topics
General Topics
Korean Economic Development Experiences
Role of Legislation in Support of Economic Development in Korea
Sectoral Topics
Government Reform & Good Governance
Korean e-Government
Regulatory Reform System and Policy Coordination
Anti-Corruption Reform and Governance
Public Enterprise Management Reform and Its Privatization
Human Resource Development in Korea
Public Sector Training and Performance Management
Leadership and Change Management
Conflict Resolution and Negotiation
Korea's National Competitiveness: Key Challenges and Prospects
Korea's COVID-19 Response Policies
Oher topics are available upon request.
Actions Plan Presentations
Program participants are requested to prepare an Action Plan Report on their countries' efforts in formulating economic development policies and strategies, incorporating their learning from the training program. This is a supervised process that is integrated from the start of the program to the program's conclusion.
Action Plan Guideline Session: Group Topic Selection
Action Plan Consulting: Group Study, Consultation
Action Plan Presentation: Group Presentation, Review
Field Study Trips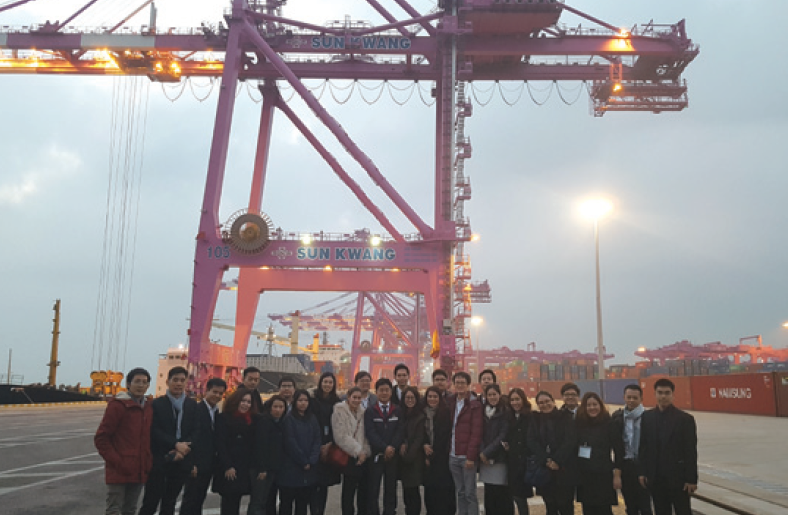 Training programs typically include field study trips to major industrial sites and relevant institutions in Korea, during which issue-related roving seminars are presented. Field study trips include visits to government ministries, local government offices, national research institutes, and industrial complexes located throughout the country. The site visits provide an opportunity for the participants to acquire information directly from specific sector-focused organizations or agencies for more in-depth knowledge-sharing opportunities.
Cultural Activities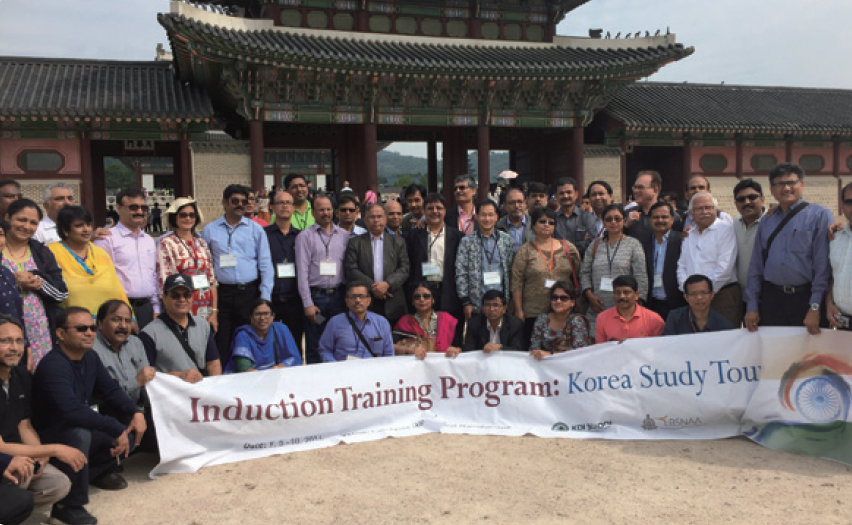 Customized training programs also include visits to Korea's historical sites, which help enhance the participants understanding of the social and cultural aspects of Korean society.